"It doesn't even make sense!"
In the dorm rooms and on the streets of downtown Athens, Ga., that was the common refrain about Patrick Dean's Flagpole comic. Maybe you're not supposed to get it, some silly freshman deep-thinker would muse (read: me). "That's dumb. Why would anyone read a comic you don't understand?"
After my high-school years dabbling in Marvel and DC superheroes, the local alt-weekly introduced me to alternative comics, way before I'd hang out at small-print expos or read Big Indie Names like Harvey Pekar. Flagpole's backpages featured T. Edward Bak's Service Industry, sort of a Beat poet dishwasher-punk autobiography with flights of fantasy; Missy Kulick's Tofu Baby, a too-twee four-panel featuring a soybean curd who couldn't pronounce their R's; Tom Tomorrow's syndicated This Modern World; irreverent movie reviews from video store clerks via Flickskinny; and Patrick Dean's strip, which had a different title every week.
Patrick Dean died last week from ALS (there's a GoFundMe for his family). His comics were as much a part of Athens as the music scene itself. To me, both expressed an inexplicable weirdness that could only be supported by other inexplicably like-minded weirdos. Monsters lurked not as nightly terrors, but as unkempt roommates; two-inch party dudes just wanted to party; there was a joke about the College Ave. clock so specific that I wish I could find it (alas, Flagpole's online archives don't go back farther than 2011). He'd tease surreal serials and abandon them, then write a 40-issue detective story that only'd "make sense" if you grabbed the paper every week, and even then, no guarantees. But most of all, Patrick Dean's comics were really funny without being mean — just very silly and strange; for all its hairy monsters and flying/singing pies, Patrick Dean imagined the everyday minutiae of absurdity.
Patrick's first graphic novel, Eddie's Week, came out in 2020, deep into his ALS diagnosis. My copy just arrived in the mail; it's already so odd and so wholesome in ways that only Patrick Dean could create.
—Lars Gotrich
Bandcamp 6-Pack
A new sixer (almost) every week. Follow my collection on Bandcamp.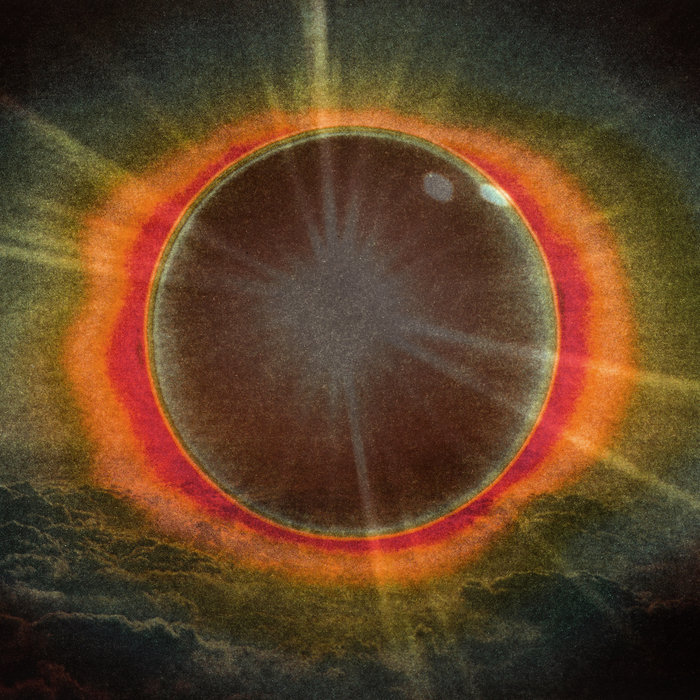 Diptych | GROWING
3 track album
Growing, Diptych (Silver Current): "Oh, man, I can't wait to lie on the dirty floor and vibrate," my pal Drew said before seeing Growing at the Caledonia Lounge (RIP) what seems like forever ago. So many have tried, but never quite matched the amp-stacked ambient of Growing — the blissfully obliterating sunshine to Sunn O)))'s doomy darkness. Diptych reiterates why the duo's power is so difficult to emulate: undulations of guitar distortion ripple like Terry Riley on a curved rainbow, but hum at an oceanic frequency.
Satomimagae, Hanazono (RVNG Intl.): A fog descends upon the "flowering garden" of Hanazono, the Japanese translation of this album title. Satomimagae builds quiet songs around acoustic guitar and her ghostly whispers, then billows with field recordings, low-end synths and muslin textures of sound. I keep seeing Grouper comparisons, but the Japanese singer-songwriter's sense of space feels more akin to Phil Elverum or Mirah's early records, PNW masters of acoustic atmospheres deep and dense.
Black Rave Culture, Black Rave Culture (HAUS of ALTR): Washington, D.C. — the city I've called home for 15 years — is mostly known for hardcore and go-go, but to the international scene, we've been a crucial shaker in electronic/dance music for the last decade or so. I've operated on the periphery, mostly because these shows start well past my bedtime, but pay attention to whatever the Future Times and 1432 R folks release or tweet big ups, which is how I found out about DJ NativeSun. Black Rave Culture features NativeSun along with Amal and James Bangura — all D.C.-based producers and DJs — working through diverse styles of melody, beats and programming: bracing drum & bass, euphoric house, funky dub, Afrofuturist techno. This is a living, throbbing history of Black dance music, sequenced to take us through time with the future in mind.
Unwed Sailor, Truth or Consequences (Spartan): From conversations and his music, I know Johnathon Ford to be a nostalgic dude; for 17 years, Unwed Sailor has been his creative outlet to embrace, confront or run away from the past. So it's cool to hear Johnathon revisit old modes with wisdom baked in: The Faithful Anchor's driving indie-rock propulses "Lilith," the playfully dreamy "Voodoo Roux" is straight out of Marionette, the acoustic "Fellsway" is named for John's mid-'90s screamo band. But mostly, I just hear an eternal dreamer capable of stories without words.
Fraufraulein, Solum (Notice): Gotta hand to it to Anne Guthrie and Billy Gomberg: after 25 minutes of wandering piano keys, gurgling and whirring electronics, unidentified field recordings, solemn French horn and plucked bass, we reach something resembling a "song" at the tape's end. It's not the destination, but the journey, some might say, but in this case, the earthy headphone muck asks if the dream quest ever truly ends.
Mope City, Within the Walls (Tenth Court): Every record by Mope City is even more of a bummer than the last and that's all right by me. The Aussie band still sports serious Galaxie 500 vibes with a slight Go-Betweens twist: mussed-up male/female vocals; weird picking patterns that blow out in big, distorted chords. But there's a nasty sludge that's crept into the noise; a not-at-all harmonious discord that bleeds into the downcast melodies.
The Playlist
29 tracks. Opens with a bruiser from Russian speed-metal band Mystic Storm! In fact, most of the tracks this week come from the May edition of the Viking's Choice Guide to Bandcamp Friday: Jefre Cantu-Ledesma & Ilyas Ahmed, Kosmodemonic, India Jordan, Me & E, Daniel Bachman's 17-minute drone, Violet Cold, Mark Freedman, Chris Schlarb & Chad Taylor, Fuubutsushi's ambient jazz. Mastodon's most metal song in… years (?) comes from a comic book OST. Kalie Shorr's sparsely beautiful "Cowboy Take Me Away" cover. Nobody told me Robert Forster's son was in The Goon Sax until a year ago, so you're all fired. The British eight-piece caroline makes the first real case for a post-Sufjan chamber-indie band. Caroline Shaw plays with space and voice with such tenderness and curiosity; Sō Percussion makes for a sympathetic ear. Giant Claw's inorganic cello glitch. Electro-mutant Fire-Toolz finally makes a lighters-up power ballad. Perila's creaking ambient. Throwbacks to Driver Friendly, Nevver. Finally, a few favorites from Franco Battiato, the Italian crooner who embraced the avant-garde, including "Fenomenologia," a euphoric mixtape staple of mine; he died this week.
Stream the official Viking's Choice playlist via Spotify or Apple Music. Here's the permalink for this week's mix and the archives.